Finland will help rebuild infrastructure, Ukrainian cities and support educational reform in Ukraine
Finland will help rebuild infrastructure, Ukrainian cities and support educational reform in Ukraine, says Denys Shmyhal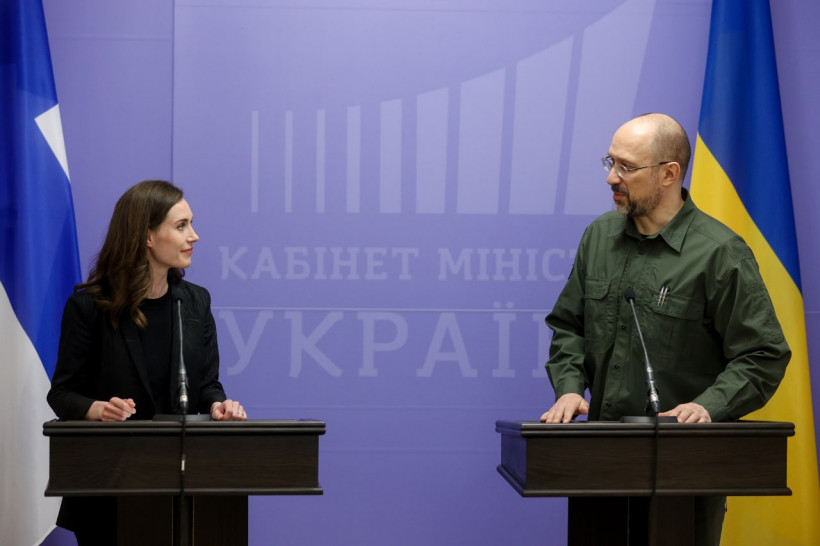 Ukraine and Finland have continued the implementation of the project "Finnish support for the reform of the Ukrainian school" until 2023. The agreement was inked during a meeting in Kyiv by the Prime Minister of Ukraine Denys Shmyhal and the Prime Minister of Finland Sanna Marin.
The project provides financial support for educational reform from Finland worth EUR 6 million and up to EUR 2 million from the European Union.
"Since the beginning of russia's aggression in 2014, Finland has helped us on all international platforms, provided significant support in promoting reforms in Ukraine, in particular in the field of education. We highly appreciate and will never forget the solidarity of the Finnish people, their moral support and numerous donations to international humanitarian organizations to help Ukraine, "said Denys Shmyhal.
In addition to assisting Finland in rebuilding and reforming the education sector, Denys Shmyhal and Sanna Marin agreed to involve Finland in the future reconstruction of Ukraine's infrastructure using advanced technologies and European parameters and to participate in the reconstruction of Ukrainian cities and towns.
"We expect to commence on concrete projects in the near future in order to be ready to start shortly work said the Prime Minister of Ukraine.
Moreover, the Heads of Government also agreed on close coordination of cooperation within the EU, in particular on assistance from Finland in implementing reforms in Ukraine on the way to membership in the European Union.
Sanna Marin stressed that Ukraine is already a member of the European family. According to her, Finland, together with the European Union, will support Ukraine at every stage of EU accession.
Communications Department of the Secretariat of the CMU