Portugal will provide Ukraine with up to EUR 250 million in financial support, says Denys Shmyhal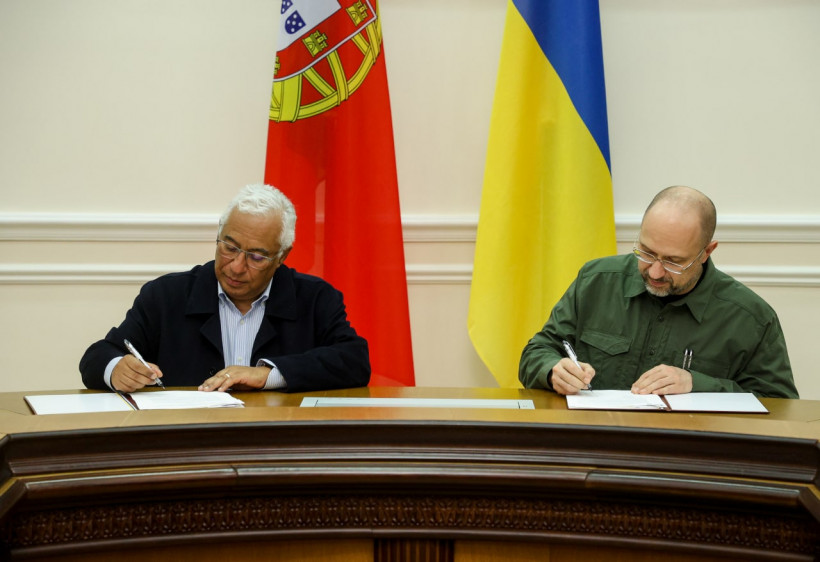 The Government of Ukraine and the Government of Portugal have signed a memorandum of understanding on financial support in connection with the russian federation's aggression against Ukraine. The document was signed by the Prime Minister of Ukraine Denys Shmyhal and the Prime Minister of Portugal António Costa during a meeting in Kyiv on May 21.
"This significant agreement will help Ukraine maintain macroeconomic stability during the war and will allow it to recover sooner after its end. Victory will be ours, we have no doubt. We feel the support of the whole of Europe and the whole civilized world," stressed Denys Shmyhal.
The memorandum, in particular, envisages the disbursement to Ukraine by the Government of Portugal of funding in the amount of up to EUR 250 million. Ukraine is to receive the first tranche of up to EUR 100 million this year. The funds will be provided mainly through the International Monetary Fund. Moreover, it is possible to involve other EU Member States and multilateral institutions.
The Prime Minister of Ukraine thanked the Government of Portugal for the support it had already provided in the fight against the russian aggressor: financial, humanitarian, defense and technical.
"This helps the Ukrainian nation to confidently defend their freedom, land and democracy," emphasized Denys Shmyhal.
The Head of the Ukrainian Government thanked Portugal for it had sheltered Ukrainian citizens, for the decision to resume the work of the Embassy of Portugal in Kyiv and personally to Prime Minister of Portugal António Costa for his visit to Kyiv and Irpin.
The Prime Minister of Portugal noted that this is the first visit of the Prime Minister of his state to Ukraine in the history of bilateral relations. He stressed that Portugal stands next to Ukraine in this war.
Communications Department of the Secretariat of the CMU