Prime Minister visited a farm with the area of gardens to be expanded under the eRobota program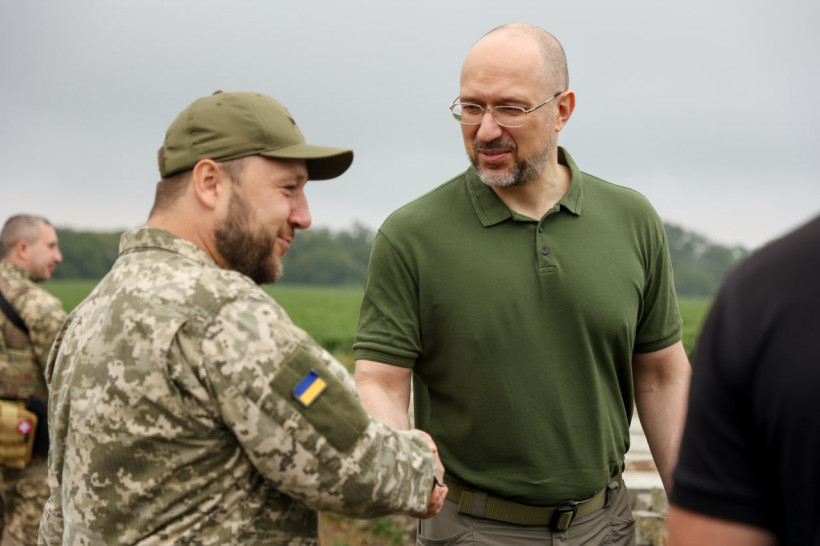 Government grant programs are designed to create new jobs and compensate for those lost due to hostilities and infrastructure destruction so that Ukrainians can return from abroad. Prime Minister Denys Shmyhal noted getting familiar with activities of the Garden of Pereyaslav LLC within the framework of a working trip to Kyiv and Cherkasy regions.
"More than 5,000 applications have already been received for grants under the eRobota program initiated by the Government. Now relevant experts and banks are working on them. The first over 100 applications are already processed. Today we've visited one of such enterprises in the Kyiv region. The farmer submitted a grant application, received a positive response and will now continue to expand his farm infrastructure, namely walnut and hazelnut orchards," stressed Denys Shmyhal.
The director of the enterprise told the Head of Government that he had applied for participation in the project through the Diia. He had all the necessary documents, so the process was smooth and fast. According to the terms of the program, 30% of the funding depends on the applicant, 70% is grant funds. The company's team emphasized that this was a significant aid from the state, so it would facilitate the farm to expand the area of the gardens.
LLC Garden of Pereyaslav specializes in the cultivation of berries, nuts, other fruit trees and shrubs, reproduction of plants, processing and tinning of fruits and vegetables. Currently, the farm сultivates 14.25 hectares of land area. Thanks to the grant, the company plans to expand production to 44 hectares. During the active fruiting season, 125 people will be employed by the enterprise.
Communications Department of the Secretariat of the CMU