Prime Minister inspected the process of preparation for the accommodation of new IDPs
Prime Minister inspected the process of preparation for the accommodating of new IDPs in Cherkasy region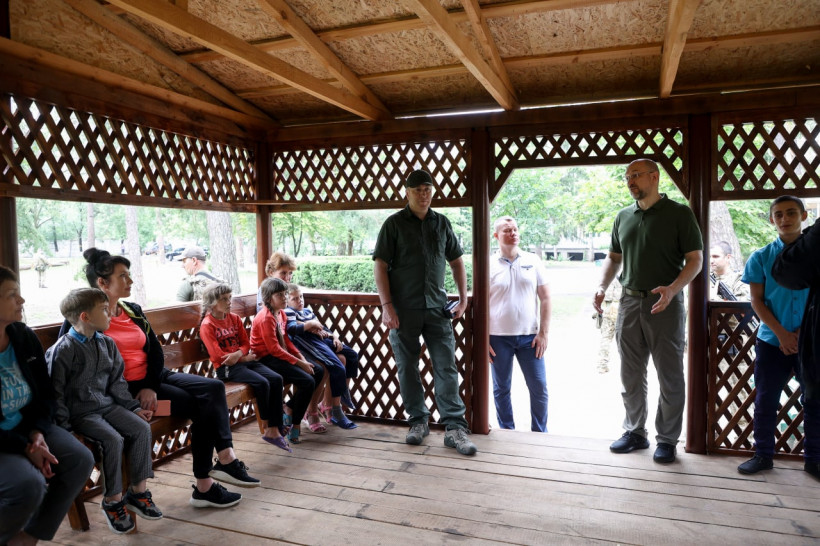 During a working trip to Cherkasy region, Prime Minister Denys Shmyhal got familiarized with the living conditions of internally displaced persons in Cherkasy Regional Children's Multidisciplinary Sanatorium Sosnovy Bir.
Cherkasy region, as well as other central regions of Ukraine, are preparing to shelter residents of Donetsk region, where a mass evacuation has been announced.
The Head of the Government talked with people who had been taken away from Luhansk, Kharkiv, Kherson and Mykolaiv regions.
"Since the beginning of russia's all-out aggression against our country, many Ukrainians were forced to leave their homes. Some of them stayed here, in Cherkasy. We could see that the sanatorium has all the necessary conditions for a comfortable stay. At the same time, the Government, in addition to the launched support programs for IDPs, will develop a number of initiatives to fulfill the President's task that will help people return to normal life in the future," the Prime Minister noted.
During the conversation, the issue of employment of displaced people was raised. Denys Shmyhal noted that the state had created all the conditions for that. In particular, the Prime Minister told that the Government had introduced a compensation mechanism of UAH 6,500 to employers for employed internally displaced persons.
Communications Department of the Secretariat of the CMU